The family of a 17-year-old girl brutally murdered by a fellow sixth-former the day after she ended their relationship have said the killer should never be released from prison.
Ellie Gould's family said Thomas Griffiths, now 18, would remain a danger to society and to women in particular.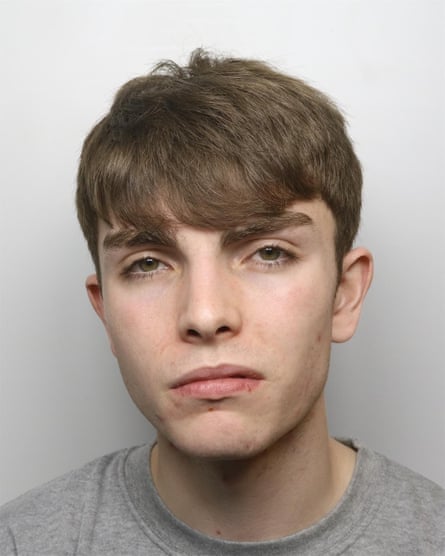 Griffiths, who was jailed for life, repeatedly stabbed Ellie with a kitchen knife at her family home in Calne, Wiltshire, and then tried to make it look as if she had killed herself.
He also attempted to cover his tracks by cleaning up the scene and hiding the bloodstained cloths in a wood before sending messages to friends claiming that scratches on his face, which had been inflicted by Ellie as she tried to fight him off, were the result of self-harming because he was under pressure.
In a victim statement, Ellie's mother, Carole, described how the family had trusted Griffiths, welcomed him into their home and celebrated Ellie's 17th birthday with him.
Gould said holding Ellie's "cold hand" after her murder was something no parent should have to do. She said that when suspicion fell on Griffiths her immediate reaction was that he would never hurt Ellie because he doted on her.
Ellie's father, Matthew, who found her body, said in his victim statement: "The image of Ellie lying there on the floor has haunted me ever since. It fills my thoughts when trying to sleep and hijacks my mind when trying to go about my day."
Bristol crown court heard that Ellie and Griffiths began a relationship in January, but the girl, an excellent horserider who had ambitions of becoming a police officer in the mounted division, wanted to focus on her studies and felt the relationship was not right for her. She told friends on 2 May that they had split up.
On 3 May, Griffiths' mother dropped him off at Hardenhuish school in Chippenham, where both he and Ellie were sixth-formers, but he told his teachers he was ill and went home by bus.
His mother arrived at home unexpectedly and he hid in a wardrobe until she left. He then drove illegally to Ellie's home, where he knew she was studying alone.
Richard Smith QC, prosecuting, said: "Griffiths became angry, perhaps by Ellie's continued rejection of him, and he attacked her.
"A postmortem examination indicated that Ellie was first incapacitated by pressure having been applied to her neck. Thereafter, multiple knife wounds were inflicted. There are at least 13 wounds inflicted."
Before leaving the house, Griffiths "arranged the scene" by placing Ellie's left hand on the handle of the knife, which he left in her neck. "No doubt to make it look as though she, Ellie, had inflicted the wounds on herself," Smith said.
Griffiths, who was also 17 at the time, drove back to his house in nearby Derry Hill. A plastic bag containing bloodstained cloths was later found by police in woods nearby.
The killer tried to pass off the scratches on his face by claiming they were self-inflicted. He messaged friends: "Me and Ellie going on a break but I've been so anxious and nervous lately. I've been kind of hurting myself by scratching my neck quite hard."
Mr Justice Garnham said only Griffiths knew exactly what happened that day. "There can be no more dreadful scene for any parent to contemplate than that which confronted Ellie's father when he came home that day from work."
The judge added: "The effect of your actions has not only been to snuff out the life of this bright, intelligent, talented and vivacious young woman with her whole life before her, but also to wreak misery and heartbreak on her family and friends."
Sasha Wass QC, representing Griffiths, said he was an exceptional student who had been made a prefect shortly before the murder. He swam at county and international level, and played rugby at county level.
A letter from Griffiths apologising for his actions was read out in court. Ellie's mother stared at him and shook her head. Both Griffiths and his parents wept through the proceedings.
Speaking to the BBC after Griffiths was told he would serve at least 12 years and six months before being eligible for parole, Carole Gould said: "I don't think he should ever be allowed out of prison. He's a danger to society, he's a danger particularly to women."
Outside court, DCI Jim Taylor, of Wiltshire police, said: "There were no warning signs or red flags regarding his behaviour. His actions on 3 May were truly unthinkable. The injuries he inflicted on Ellie were horrific. Not only did he end her life in the cruellest way imaginable, he then attempted to cover his tracks."