ABC's latest musical is The Little Mermaid Live (or, to use its full title, The Wonderful World of Disney Presents The Little Mermaid Live!), which is airing on the network on Tuesday, November 5 from 8 p.m. ET.
Ariel, Ursula and the rest of the cast of characters will be played by a host of stars, including an Oscar nominee and Golden Globe winner, two Grammy winners and an Emmy nominee, plus the voice of a beloved Disney character.
Fans expecting a similar experience to previous live ABC musicals may be surprised by the format of The Little Mermaid Live. As Ursula actress Queen Latifah told Good Morning America: "They're going to literally show the movie in front of a live audience of at least 500 people. And then when it comes to musical performances, it's going to cut to the live performance of those songs and then it'll go back into the movie and the audience will take part in it and be participants in the actual performance of it…They'll be under the sea with us."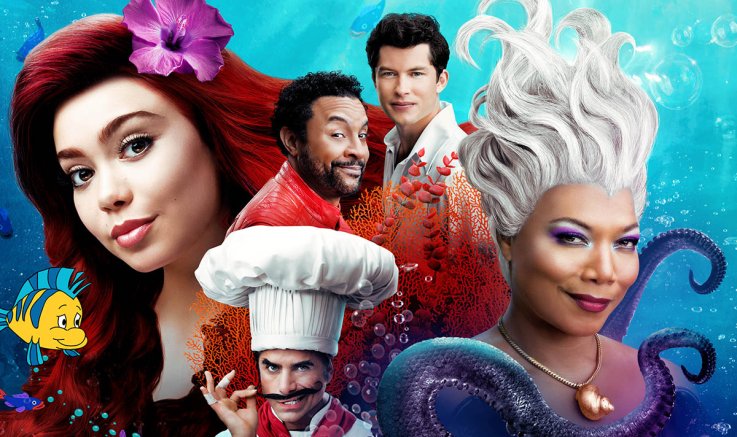 Who stars in The Little Mermaid Live?Ads by scrollerads.com
Auli'i Cravalho – Ariel
Playing mermaid-turned-woman Ariel is 18-year-old Hawaiian actress Auliʻi Cravalho, best known as the voice of Moana. The Little Mermaid Live will be one of her first onscreen acting roles after appearing in NBC's Rise and YouTube Premium's Weird City.
Speaking to Variety, she said of the role: "I was so happy to play one Disney princess who happened to be associated with the water, but now I get to play another one…it's truly mind-blowing to me."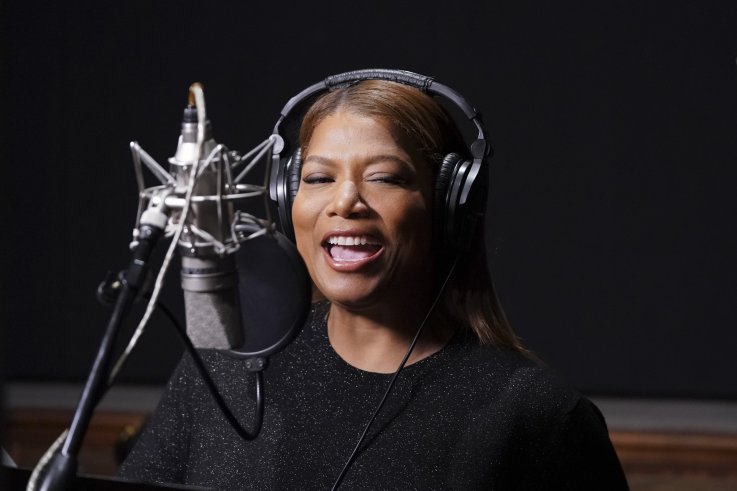 Queen Latifah – Ursula
Playing the character voiced by Pat Carroll in the original 1989 film, Oscar nominee and Grammy/Golden Globe winner Queen Latifah will take on the role of the evil Ursula, the sea witch who gives Ariel legs in return for her voice.'The Little Mermaid' Live Musical Starring Auli'i Cravalho Is Coming to ABCREAD MORE
Ursula is far from Queen Latifah's only musical role, with the singer previously having starred in Chicago, Hairspray and Dolly Parton team-up A Joyful Noise.
She told Good Morning America: "I had done a photoshoot for Disney a few years back where Annie Leibowitz shot me as Ursula, so when this popped up, it was like, OK, a TV production. Alright … Once they explained to me the way that they wanted to do it, I thought it was interesting."
Shaggy – Sebastian
Though Shaggy is well-known across the world for singing reggae classics like "It Wasn't Me", "Boombastic" and "Angel", The Little Mermaid Live is his first acting role since 2004 when he appeared in thriller Blast.
In a promo video, the Grammy-winning performer said of voicing Ariel's crab companion Sebastian: "I did 'Under the Sea' and obviously 'Kiss the Girl' and doing those songs was really something unique and something new to me…when I listened back, it was one of those wow moments."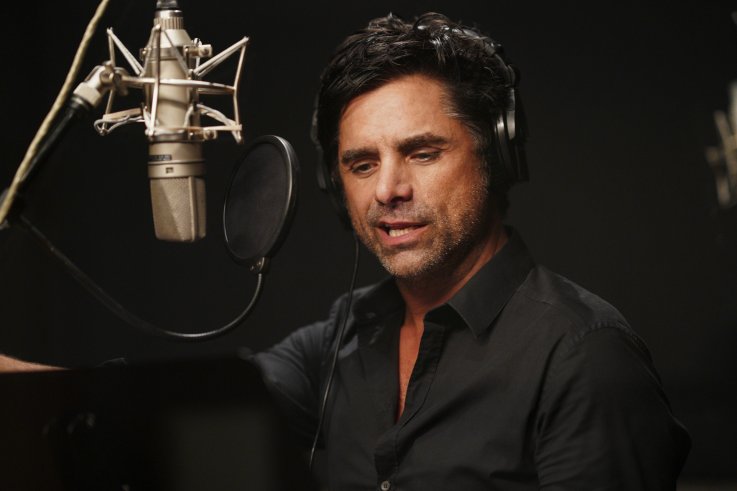 John Stamos – Chef Louis
One time Full House star John Stamos has previous experience with The Little Mermaid and Chef Louis, after he performed the character's song "Les Poissons" at the Hollywood Bowl in 2006. He told Access: "What excites me is that they're sort of letting me play with the character a little bit. I mean, the essence of him will be what people love, but you know, if you really look at this guy, he's crazy! So just to be able to let all that out into this character is going to be really fun."
Graham Phillips – Prince Eric
Playing Ariel's human love interest will be Graham Phillips, best known for playing Zach Florrick, the son of lead character Alicia Florrick (Julianna Margulies) in The Good Wife. The actor has also recently appeared in Riverdale and Netflix's Atypical.
Although the character does not sing in The Little Mermaid, the live version has added some numbers for Phillips to sing. Speaking to Playbill, he said of these: "In the film he's such a blank slate; he doesn't even sing. Getting to learn these new songs and understand his perspective a little more was very cool."
Compering The Little Mermaid Live, meanwhile, will be Amber Riley, the former star of Glee and Dancing with the Stars winner who has since found acclaim and awards in the London West End production of Dreamgirls.
The Little Mermaid Live airs Tuesday, November 5 at 8 p.m. on ABC